5 Eco-Friendly Ways To Remodel Your Home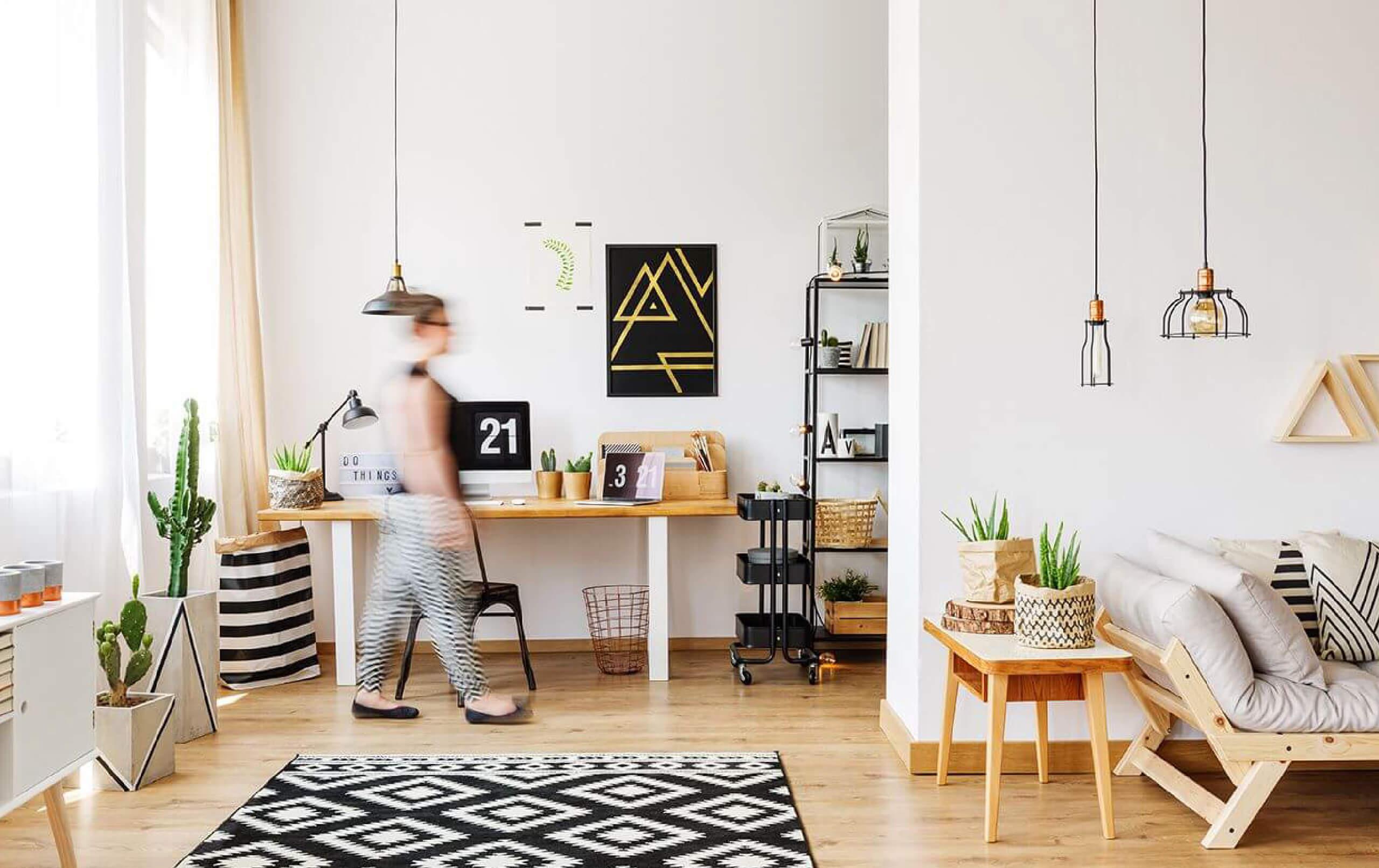 A home is not just made of brick and mortar or columns and beams. It is made with love, emotions, and family. It is a place where you experience comfort, belongingness, and warmth with your loved ones. Just like any other asset, your home also requires to be taken care of.
Most houses require improvements or upgrades over time. With the alarming rise in global temperature and climate change, it is our responsibility to be ecologically mindful and vigilant. With the advancements in eco-friendly technology, there are numerous options available for environmentally supportive construction.
An eco-friendly home remodel is a great way to add new life to the existing space, expand living space, improve energy efficiency, and enhance your home's value. It is also found to be beneficial for health and for reducing the strain on local resources.
What is eco-friendly remodeling?
Green home remodeling is a sustainable way to renovate your home. It enhances your home curb appeal while reducing your carbon footprint.
Environmental remodeling offers a plethora of benefits like:
It is cost-efficient. According to the U.S. Green Building Council, the average household spends about $2,150 on energy bills, however, sustainable houses save 30-60% on those bills. Contrary to popular belief, eco-friendly homes are called "high-performing homes" owing to their energy-efficiency appliances.
It enhances sustainable living by using eco-friendly products and materials.
It has a lower maintenance cost because the materials used are more durable comparatively.
PRO-TIP
Some local, state, and federal agencies offer tax incentives for going green. Research exemptions and grants for your locality using DSIRE (the Database of State Incentives for Renewables and Efficiency).
5 Eco-friendly ways to remodel your home
There are quite a few myths about eco-remodeling. However, with the advent of green technology in construction, there are now more and more earth-friendly materials and practices available at competitive costs. In fact, nearly 31% of home builders reported that they are currently doing more than 60% of their projects green, and about 51% expect to be doing that level of green work by 2020, per a report by the National Association of Home Builders. It was also observed that green homes sold more than non-green homes, in a 2011 report on home sustainability.
Even with all facts known, it could feel daunting to find or switch to green technology for home renovation. Here is how you can go about remodeling your home using sustainable, environmentally friendly materials.
1. Construction:
Choose eco-friendly building materials
The first step to green solutions remodeling is selecting the right materials. Finding local vendors to purchase these materials reduces the need for transporting materials from one place to another, saving fuel and lowering your carbon footprint from the get-go.
Using reclaimed materials is the process of reusing materials that are usually discarded or thrown away. These products are not compulsorily environmentally friendly but are reusable, which contributes to lower pollution. Some examples are driveway pavers made with recycled rubber tires, slate-style shingles made from ground-up quarry waste, cabinets made with engineered wood and masonry veneers made with pulverized-stone chips.
Here are some ways to reclaim building materials:
Look for a green contractor who can suggest the best practices for green home remodel.
Upcycle, recycle and reuse materials, if possible, unless they are toxic.
Consider using materials that are VOC-free and formaldehyde-free.
Use water-base paints and finishes.
PRO-TIP
Reclaimed wood material is an excellent alternate for remodeling countertops, cabinets, and flooring.
2. Painting
Opt for VOC-free paint
Painting is undeniably the easiest way to refresh your home. When you hire a paint contractor, discuss more sustainable options of toxin-free paints. Conventional, oil-based paints contain Volatile Organic Compounds that affect indoor air quality and may cause health issues like long-term respiratory problems, asthma, allergies, etc. It is important to select paints that have low or no Volatile Organic Compounds and are eco-friendly.
Low-VOC paints, on the other hand, are water-based, have lower toxins that outgas quickly and hence, a healthier, and environmentally friendly option, especially for the kids' room, or a nursery. Many brands now offer low-VOC paints, like Benjamin Moore.
3. Flooring
Use eco-sustainable flooring
Flooring significantly influences your home aesthetic. Certain varieties of flooring are high VOC, and microbial properties which could be harmful to our health. Hardwood floors is the greenest wood option, provided you choose from a responsible wood source, especially the one that is (FSC) Forest Stewardship Council certified.
The FSC ensures sustainable forest management, biodiversity preservation, and takes care of forest regrowth. They only market products that are sustainably produced or harvested. So, buying FSC certified wood will not only give you quality flooring but support your environment-safety mission.
PRO-TIP
Cork needs to be protected from UV rays as they're prone to fading. Avoid using cork flooring for sunroom windows.
Here are some other flooring choices apart from hardwood for your green home improvement.
Bamboo is a good flooring alternative to hardwood as it is cost-effective, durable, and moisture resistant. Unlike wood, bamboo does not take decades to mature and grows in 3-5 years, making it an optimal sustainable solution. It also comes in different finishes and thicknesses.
Cork is produced from the bark of the cork oak tree. It is another great alternative to hardwood as it re-grows every three years and does not harm the ecological balance. Cork flooring has an anti-microbial property and keeps the home allergens at bay. It is fire retardant, easy to maintain, and acts as a natural insect repellent.
Cork floorings are long-lasting and can also be finished in a variety of paints, making them a perfect choice for personalized color scheme interiors.
PRO-TIP
Follow the wash and care instructions on the towels to dry them, to avoid damaging them.
4. Insulation
Insluate the home
Insulation is one of the best ways to save energy and contribute towards a sustainable tomorrow in a small way. The better the insulation, the warmer and well protected your home would be. It will also help keep home interiors warm during winters, even at a low setting and a cooler home during summer months, thus saving up on energy consumption.
Conventionally, homes were insulated using fiberglass or glass wool, which contains toxic plastic polymers and uses significant energy to manufacture as well. Here is a list of environmentally friendly insulation options:
Cellulose insulation – This is one of the best environmentally friendly home insulation alternates. It is affordable and resistant to air leaks and is a loose-fill insulation that is made 70 percent% from recycled paper, and plant fibers.
Denim insulation – Also known as cotton insulation. It is majorly made from scraps of leftover denim clothing. Furthermore, to make it safe for human use, cotton is treated with borate solution, making the insulation anti-flammable.
Aerogel insulation –This insulation is 90 percent air, making it ultra-light weight, affordable and an environmentally friendly insulation option.
ThermaCork insulation- Made from outer bark of oak trees and is renewable, recyclable, and biodegradable. It is also sound-proof material, resistant to allergens and toxins.
There are other sustainable insulation options, such as wool insulation, denim, polystyrene insulation, and more.
PRO-TIP
Install insulated glass windows.
5. Appliances
Select energy efficient appliances
During the remodeling phase, consider switching major appliances with green (energy efficient) appliances for an eco-friendly green home. There are various options for eco-friendly washing machines, dishwashers, ovens, refrigerators, etc. Look for the EnergyGuide labels to select the best appliance. Latest smart home automation technologies are also viable options and come with energy and water-saving features.
Utilize Green Energy
Green energy for homes is becoming increasingly popular around the world, it's predicted that by 2030, about 14% of the homes will rely on solar power. It is quickly becoming an easy-to-access option since a plethora of options are available in the market at competitive pricing. Investing in solar panels and skylights can help you cut down on energy costs while keeping your home comfortable using natural light. You can also install a rain-water harvesting system while remodeling to reuse and recycle water.
PRO-TIP
Installing solar inverters with solar panels is recommended to conserve solar power and avoid energy disruptions.
Investing in a home remodel is a cost and time intensive effort. However, with a few simple swaps, we can achieve similar aesthetics and give back to the environment too. Here are 3 simple tips to look for sustainable brands:
Look for certifications: When finalizing contractors or products/ materials, like EPA and LEED for home interiors; Energy Star for appliances, GreenGuard for building materials, etc.
Find do-gooders: More often, brands with a do-good objective get shadowed by big brand names. So, support small or local businesses that promote sustainability, use recycled materials and have giving back as one of their business goals.
Check for transparency in practice: Learn about a business's practices, how transparent they are about their mission and goals, do they talk openly about their climate change philosophy or is there a hidden, one time agenda behind it.
A well-designed, functional living space that uses natural resources is a recipe for a great dwelling. Remodeling your home in a way that avoids toxic chemicals while contributing to saving the planet will make you smile for years to come.